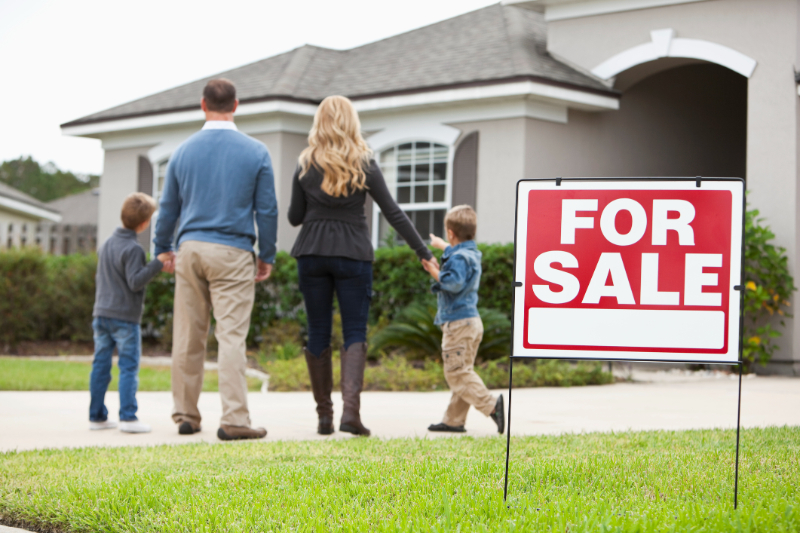 Preparation is the key to success when selling a house in Ontario. From home staging to closing, this guide will help you navigate the housing market as a homeowner.
A GENERAL GUIDE TO SELLING A HOUSE IN ONTARIO
Under ideal circumstances, a real estate transaction can be finalized within 30 to 45 days. It is also possible to close a sale within a few weeks provided that the buyer is open to negotiating and financially qualified to purchase the home. To prevent delays, here are some general tips for getting your home ready to sell.
Prepping the property
When getting your home ready to sell, it's important to clean the entire property. Sweep the floors, wipe the counters, and scrub the floors and tiles. Go through each room and remove any clutter, personal items, and excess furniture. A clean and clutter-free home will make it easier for potential buyers to imagine themselves living in the home.
It also helps to make necessary repairs to make the home more appealing to potential buyers. Fix leaking faucets, loose tiles, and other obvious issues. Many buyers prefer a turnkey ready home, or a home that requires little to no work. Buyers may have difficulty justifying the asking price if the property requires extensive repairs and upgrades.
If major repairs and replacements are needed, it's important to consider whether it's worth investing in these repairs before listing the property. If you are willing to spend on substantial repairs, consider adjusting the asking price to cover the cost of repairs.
In addition to general cleaning and repairs, you can enhance curb appeal by mowing the grass, removing debris, adding flowers, and power washing the exterior walls of the home. Giving the exterior a fresh coat of paint can make the entire property seem good as new. In general, it is advisable to use neutral colors for both the exterior and interior as these shades appeal to a wider audience. A neutral palette can also make the property appear clean, elegant, and well-maintained.
Documentation and disclosures
​​In Ontario, sellers and their representatives are legally obliged to disclose information that may affect the buyer's use or enjoyment of the home. This includes any known defects or issues with the property. Disclosing all known defects and issues will protect you from litigation or legal claims down the line.
Finding a real estate agent
Working with a real estate agent will make it possible to market your home more effectively. An agent will list your property on the Multiple Listing Service (MLS), which makes it more visible to a wider range of potential buyers. This helps expand your reach and allow you to gain maximum exposure for your listing.
In Ontario, all agents must be licensed by the Real Estate Council of Ontario (RECO). You can verify an agent's license, status, and any past complaints or disciplinary actions against them on the RECO website.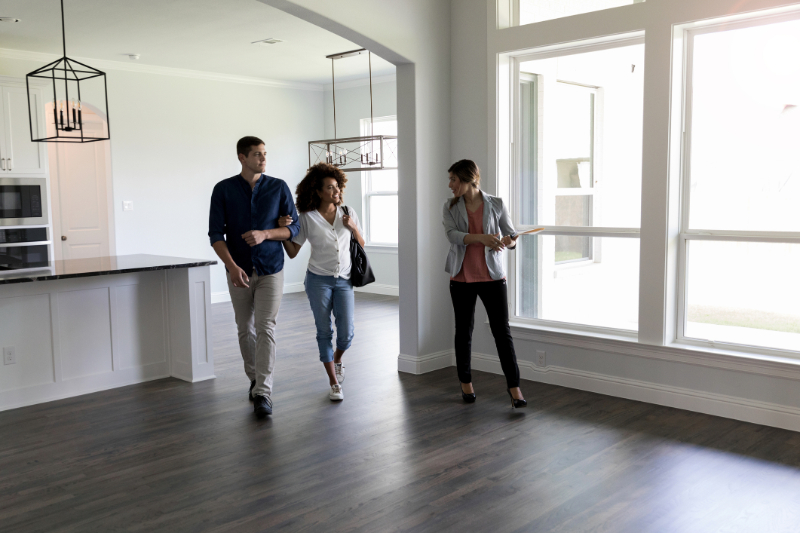 When choosing an agent, schedule a consultation with multiple agents before making a decision. You can ask them questions about their experience and specialization during the interview. This will give you a good idea of their market knowledge, approach to work, communication style, and how well they understand your needs. It also helps to ask for references from previous clients who can offer insight into the agent's capabilities, attitude, and responsiveness.
When selling a house in Ontario, inquire about marketing strategies and how the agent plans to market your property to potential buyers. The agent may discuss real estate photography, social media, home staging, open houses, and other facets of marketing. Inquire about similar properties that they've sold in the past and whether or not they have sold a home in your neighborhood.
Choose an agent with experience in the specific property type, neighborhood, and price range you're selling. A local expert will typically have a good understanding of market trends, pricing, and negotiation strategies.
In-depth knowledge of Ontario and its communities is crucial for an agent. They should ideally be familiar with homes, parks, schools, public transportation, and other amenities in the area.
It is also important to choose an agent who provides a price range for your home based on recent market data. While it's tempting to hire an agent who offers to sell your home for a higher price, make sure that their figures are backed by data and that the price is realistic for the market.
Learn about the agent's fee structure and any additional costs associated with the transaction before making the decision to hire them. Agents typically work on commission, in which they take a percentage of the final sale price.
Lastly, find out if the agent is working alone or with a team. Some agents work independently while others may delegate tasks to other members of the team. Many sellers hire a well-known agent thinking that they will be working directly with that person, only to get passed along to an assistant or another agent in their team later on. Determine whether you'll feel more comfortable working with a solo agent or an entire team and whether the kind of support they offer will be enough for your needs.
Pricing strategies
Pricing a home accurately can lead to a faster sale and help you fetch the best possible price. A competitively priced home sends the signal that you are motivated to sell and that you are in step with market trends. Overpricing your home, on the other hand, can discourage potential buyers from making an offer and cause your home to sit on the market for an extended period, possibly leading to price reductions down the line.
Overpriced properties may attract fewer or lower offers from buyers who perceive its value to be less than the asking price. The longer your property remains on the market, the more costs you may have to incur. These costs may include ongoing mortgage payments, property taxes, utilities, and maintenance. Pricing your home correctly and facilitating a quick sale can help you minimize these expenses.
When determining the correct listing price for your home, research the local housing market and examine recent comparable sales in the area. Working with an agent will help you gain access to relevant data and come up with a reasonable price range that your home can sell for.
Marketing strategies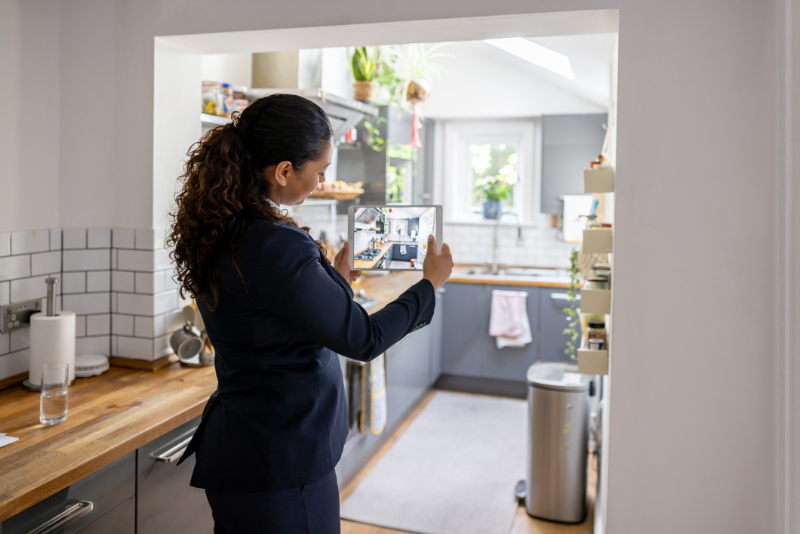 There are many ways to generate interest in your listing and make your property more enticing to buyers, including:
Home staging – This practice makes your property more appealing to potential buyers through cleaning, decluttering, and depersonalizing the space. Staging typically involves arranging furniture, decor, and artwork to showcase a property in the best possible light. Keep any personal belongings out of view. When staging a home, you can ask your agent for tips or work with a professional staging company.

Real estate photos and videos –It's customary to take high-quality photos and videos for online listings when selling a house in Ontario. Work with a professional photographer who can capture your home's best features. These photos will help make a positive first impression on prospective buyers, who may decide to view the property based on listing photos and descriptions.

Open houses and showings –Show your home to potential buyers. Make sure the property is clean and properly staged each time. If you don't want too many people visiting your home all at once, consider scheduling private viewings to minimize foot traffic. Make your home available for showings as frequently as possible.
Entertaining offers and choosing the best one
When vetting offers, take a comprehensive view of each one. It's not just about choosing the highest offer. While it's important to make sure that the offer aligns with your property's market value, it is also helpful to look for the right combination of price, terms, and contingencies that will give you the smoothest and most favorable transaction. Your agent will help you determine whether the offer is reasonable based on current home prices and recent comparable sales in the area.
It is also crucial to find a buyer who has been pre-approved for a mortgage or qualified to make a home purchase. A buyer with pre-approval is more likely to close the sale successfully. Moreover, a buyer who makes an earnest money deposit demonstrates their financial capacity and commitment to the purchase. A larger deposit could indicate that the buyer is serious about finalizing the sale.
Some buyers may also include personal letters sharing why they want to buy your home and how they want to use it. Such letters can provide insight into the buyer's motivations and may influence your decision to either accept or refuse their offer.
Contingencies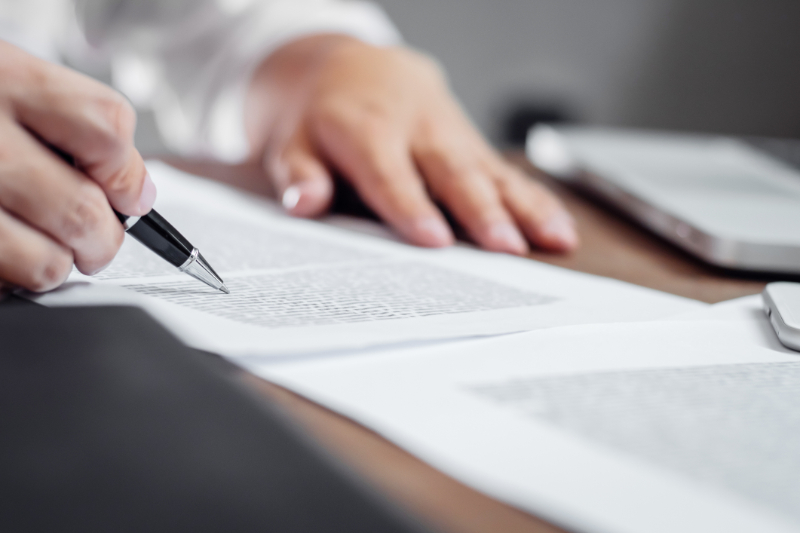 When choosing from multiple offers, examine any contingencies or conditions that the buyer has included in their offer. Some of the most common contingencies include home inspections and financing. An offer with fewer or more straightforward contingencies can be attractive because you can feel more confident about the sale going through.
Some of the offers you receive may be contingent on the sale of the buyer's current home. A home sale contingency allows buyers to sell their current home before buying a new one. This contingency protects the buyer because it may allow them to back out of a contract without legal consequences if their current home doesn't sell on time.
This contingency can add an element of uncertainty to the sale and cause delays, since you must wait for the sale of the buyer's current home to be finalized before your own home sale can move forward. If the offer is contingent on the sale of the buyer's home or an unconventional financing arrangement, you may want to think twice about accepting.
Lastly, look into the buyer's proposed closing date. Does it coincide with your preferred timeline for moving out? If the buyer needs a faster or longer closing period, decide whether it's feasible for you and your household.
Your agent can provide valuable guidance based on their experience and market knowledge. An agent will protect your interest and help you choose the offer that best suits your needs and goals.
Negotiation tips
Once you start to receive offers, get ready to negotiate with potential buyers. Gauge each buyer's willingness to negotiate. If they are open to negotiating certain terms and conditions, you can look forward to a smoother transaction. However, it's important to qualify potential buyers and ensure that they have the financial readiness to close the sale before entering negotiations. Otherwise, they may be unable to meet your expectations in terms of sale price and financing.
Your agent will guide you through this process. A skilled negotiator will know when to push and when to make concessions. They know how to secure a win-win situation for both parties and keep negotiations amicable. They also know when to walk away from a transaction. Your agent will advocate for your interests throughout.
The closing process
Once you accept an offer, closing the sale involves several more steps, including the completion of any contingencies, such as inspections and repairs, and finalizing the paperwork. There can be much to do during this phase of the transaction. Your agent will help you finalize the sale in a smooth and stress-free manner as well as avoid any potential issues and delays. They will also show you how to prepare for closing day.
Closing day, also known in some provinces as completion day, is the day that your home will be officially transferred to the buyer. On closing day, the buyer is typically expected to bring any remaining funds needed to close on the home and transfer title. The buyer will review and sign documents pertaining to their mortgage, purchase price, down payment, and closing costs. The title and ownership of the property gets transferred to their name.
Closing day is often managed by the representatives of both parties, including any agents, mortgage brokers, or real estate brokerages involved. These representatives will provide the necessary documentation and mortgage loan funds so that the final closing numbers can be calculated. In most instances, the notary or lawyer will have all of the required documents and final closing numbers ready in time for closing day.
What to Expect On Closing Day
The buyer will sign documents prepared by a notary or lawyer.

The buyer will receive the amount of funds needed to close on the home, including the remaining down payment or closing costs, and send a bank draft with the closing amount.

The notary or lawyer will register the purchase with the local Land Title Office after confirming that all funds have been duly.

You will receive the proceeds you've earned from the sale, once your mortgage balance, closing costs, and other fees related to the transaction have been settled.
AN OVERVIEW OF COBOURG, ONTARIO REAL ESTATE
Known for its gorgeous waterfront and 18th century architecture, Cobourg encompasses more than six miles in Southern Ontario. Located approximately 59 miles east of Toronto and 39 miles east of Oshawa, the town features a picturesque beach and harbor. As one of the most desirable places to live along Lake Ontario, it offers world-class shopping, dining, entertainment, and real estate.
With a white sand beach and historic buildings, Cobourg has an estimated population of over 20,000 as of 2023. Its small town atmosphere, natural beauty, and proximity to major urban centers attracts buyers from all over Ontario.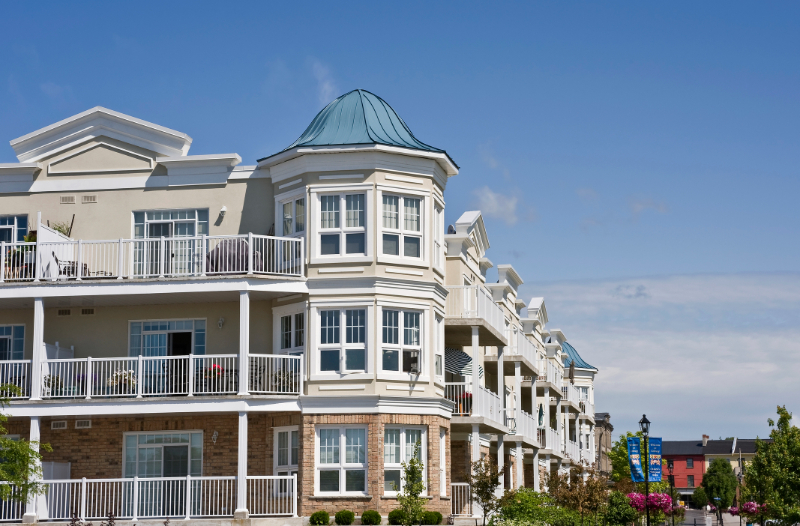 Home selling trends and insights
According to a report from Desjardins, the Ontario housing market is projected to see the biggest correction out of any Canadian province. The financial services company is anticipating a 25% drop from the market's peak by the end of 2023. While home prices in the Greater Toronto Area are expected to fall by the end of 2023, the decline will be softer at about 20% from peak.
Experts are seeing significant variability across different communities within Ontario. During the pandemic, industry insiders observed the most significant surge in home buying activity in smaller communities in Ontario. The surge was driven by buyers in search of more living space as they worked and educated their children from home.
Home sale activity and median listing price
The Northumberland Hills Association of REALTORS® posted a large rebound in MLS® home sales from a year earlier with a surge in home buying activity in June 2023. The association sold a total of 107 units through the MLS® system, up 28.9% from June 2022. The Northumberland Hills Association of REALTORS® covers the municipalities of Cobourg and Port Hope.
As sales activity continued to rebound and built momentum since early this year, the housing market also saw a near-record number of new listings in June 2023. Although sellers are putting their homes on the market and providing more supply, the association observed that overall housing inventory is "neither rising nor falling" due to growing demand.
The average sale price was $888,900 in June 2023, down slightly 0.3% from June 2022.
According to the overall MLS® Home Price Index (HPI), which tracks home pricing trends more accurately than median listing price, the composite benchmark price was $737,100 in June 2023, down 7% compared to June 2022.
Breaking it down further, the benchmark price for single-family homes was $746,400, down 6.6% year-over-year in June 2023 while the benchmark price for townhouses and row units was $606,400, down 13.6% compared to the previous year.
WORK WITH A LOCAL EXPERT IN ONTARIO TODAY
If you're selling a house in Ontario, let the Jacqueline Pennington Team help you find the right for your home. Get in touch with us at 905.375.0062 or send us an email for any inquiries you may have about selling your home in Cobourg and the surrounding communities.
As Northumberland's #1 Real Estate Team, we help buyers and sellers make informed decisions in a dynamic and ever-evolving market. As one of the top agents in Canada, Jacqueline Pennington bought her first home at just 23 years old. As a Cobourg native, she provides local expertise and insight into the market. Contact us today to get started.